Synthetic Biology III 2018
Registration is now open!
15.02.2018 – 16.06.2018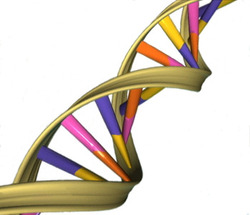 The third Conference on Synthetic Biology will take place from July 23 - 25, 2018 at the Sparkassenakademie Landshut (about 40 km away from Munich Airport and 70 km from the Munich City Center). It is one of the largest conferences in this field in Europe. The conference is planned as a platform to exchange and discuss cutting-edge results on Synthetic Biology. This symposium brings together biologists, chemists and physicists working on different aspects in Synthetic Biology.

The topics will cover all aspects ranging from mirror biology, orthogonal biosystems, metabolic and genome engineering technologies, synthetic circuits, modeling and computer-aided design as well as translational aspects of Synthetic Biology.

The conference is open to all researchers working in the field of Synthetic Biology. Register now
Confirmed Speakers:
Naama Barkai, Weizman Institute, Israel
Roy Bar-Ziv, Weizman Institute, Israel
Jerome Bonnet, University of Montpellier, France
Nediljko Budisa, TU Berlin, Germany
Simon Elsässer, Karolinska Institutet, Sweden
Tobias Erb, MPI Marburg, Germany
Nikta Fakhri, MIT, USA
Neil St. John Forbes, University of Massachusetts, USA
Michael Hecht, Princeton University, USA
Poul Erik Jensen, University of Copenhagen, Denmark
Liedewij Laan, TU Delft, The Netherlands
Kathrin Lang, TU Munich, Germany
Joseph Loparo, Harvard Medical School, USA
James Murray, Imperial College London, UK
Pamela Silver, Harvard Medical School, USA
Jörg Stülke, Universität Göttingen, Germany
Eriko Takano, University of Manchester, UK